---
Haitang District Federation of trade unions held lectures on health knowledge of female workers
---
The concept of prevention and treatment of common diseases among female employees is established, so as to help female employees improve their physical and mental health and happiness. At 9:30 a.m. on August 23, with the strong support of the Municipal Federation of trade unions and sponsored by the District Federation of trade unions, a distinguished expert of the women's health knowledge lecturer group of the all China Federation of trade unions was specially invited. Teacher Qi Yanling, a gynecological expert who has been engaged in clinical teaching of Obstetrics and gynecology for more than 30 years and has profound theoretical foundation and rich clinical experience, gave a lecture on health knowledge of female workers in the conference room on the first floor of Haitang district, Female staff of various bureaus and offices of Haitang district and female representatives of village (neighborhood) committees attended.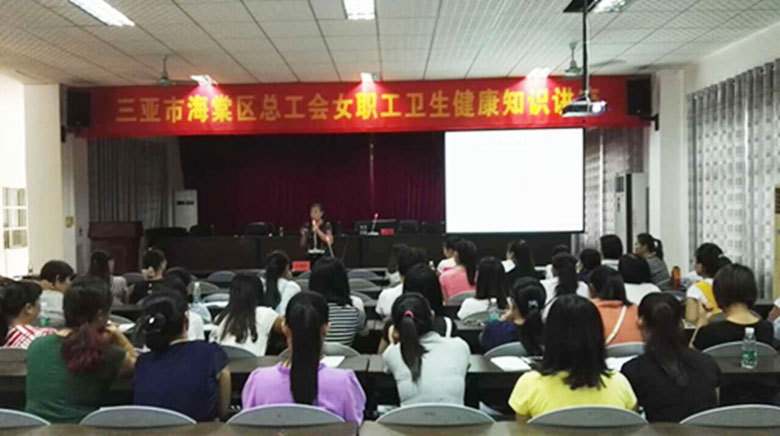 This health knowledge lecture focuses on the prevention knowledge of "two cancers" of female employees, the prevention and treatment of common gynecological diseases and frequently occurring diseases, and puts forward suggestions for the majority of female employees in terms of diet and living habits, so that everyone has a further understanding of women's health knowledge.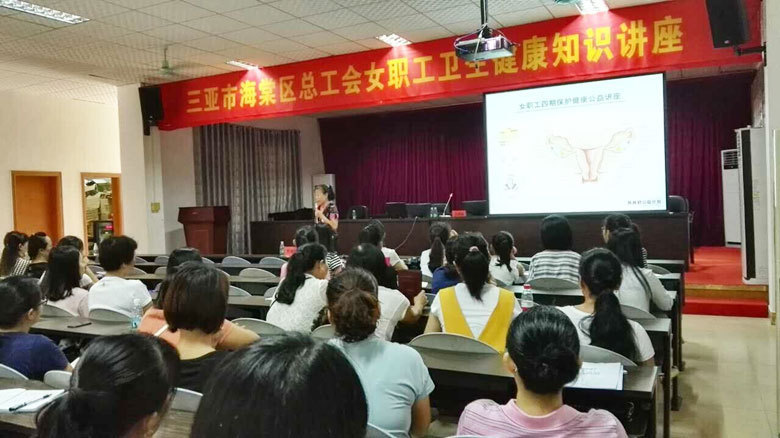 Holding health knowledge lectures for female employees is not only the concern and care for the physical and mental health of the majority of female employees, but also the practical demand for the healthy life and happy work of the majority of female employees. Through the lectures, the awareness of self-care of female employees in their daily life is improved, the prevention is in the first place, the health level is improved, and they are better invested in their work with full enthusiasm.
treatment,employees